Awesome choice!
This is the most important investment in yourself, toward French Fluency… Yay!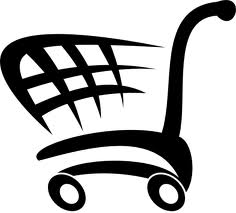 Please check the items in your cart and, when you're happy with what you've picked, in order to complete your order, click the button Check-Out with PayPal. (You can pay trough your PayPal account or a Credit/Debit Card)
You can also update your order, by editing the quantity in your shopping cart and then pressing Enter.
Did you miss our Registration Page or you want to Keep Shopping?
CLICK HERE TO CHOOSE YOUR PROGRAM!
Then you'll be brought back to checkout.

____________________
Why do we use PayPal?
We use PayPal as our official online payment system because PayPal is the leading online payment system today and they guarantee the transaction is safe and secure. You do not need to be registered with PayPal to use their service. You are able to make credit card payments using PayPal even if you are not a PayPal member.
PayPal is the secure, free, easy way to pay. With PayPal, you choose how to pay online. Use your bank account, credit card, or PayPal balance. Send money from home, work, or your cell phone.