Awesome choice!
This is the most important investment in yourself, toward French Fluency… Yay!
Also, the price you are paying today is definitely the greatest deal I ever offered, smart move!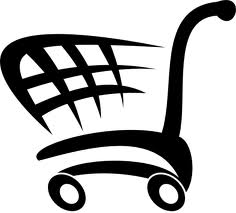 Please check the items in your cart and, when you're happy with what you've picked, in order to complete your order, click the button Check-Out with PayPal. (You can pay trough your PayPal account or a Credit/Debit Card)
You can also update your order, by editing the quantity in your shopping cart and then pressing Enter.
Do you want to take advantage of today's amazing prices, and be fully prepared once and for all?
CHOOSE YOUR 2nd PROGRAM below,
and I will throw in up to 4 Skype classes.

Bilingual Express Audiobook – 78 lessons From zero to advanced (MP3 & PDF). Step-by-step guide to show you how to build your unique learning method, speak with flawless grammar, impeccable pronunciation. Level: from zero to advanced.
(+ 4 Skype classes)


Pronunciation Master Class – 70 rules illustrated with over 200 words (MP3, MP4, PDF): never make a spelling or pronunciation mistake again
(+ 3 Skype classes)


Génie Verbale – 101 video lessons with 101 verbs conjugated at 6 tenses (MP4)
(+ 2 Skype classes)


Parisian French Jumpstart Kit – The Must-know Must-have: 44 most commonly used verbs and 44 most frequent expressions for your next trip to Paris (MP4 & PDF): 41 video-lessons and 2 cheat sheets downloadable for your back pocket.
(+ 1 Skype class)


$399.00



$299.00



$59.00



$24.99


____________________
Why do we use PayPal?
We use PayPal as our official online payment system because PayPal is the leading online payment system today and they guarantee the transaction is safe and secure. You do not need to be registered with PayPal to use their service. You are able to make credit card payments using PayPal even if you are not a PayPal member.
PayPal is the secure, free, easy way to pay. With PayPal, you choose how to pay online. Use your bank account, credit card, or PayPal balance. Send money from home, work, or your cell phone.