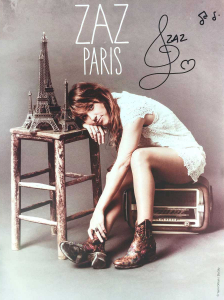 So, I turn my head to see who's singing.
The evening is young, a little chilly, not too late to take a stroll on the quai de la Seine, les bateaux-mouche moving slowly on the calm, cold water, the color of melted steel.
People gathered around in silence, not making a big fuss about it, but transported into a sweet surrender, because someone was leading the way into love and joy.
French […]