Gain the confidence. Discover your potential.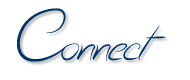 √ Takes too long?
√ Spent too much?
√ Embarrassed, frustrated and sick of feeling ignorant?

With J'Ouellette® Method you will discover:
1. How to have a perfect pronunciation in 30 days or less
2. How to become bilingual in 5 months*
3. How to speak like a natural, using Meryl Streep's techniques

You will also learn:
1. My against the grain approach to speaking faster in French
2. The unexpected way of becoming best friends with grammar (even if you don't know what grammar is)
3. The secret technique of boosting your conversation skills
If you are looking for the peace of mind that someone will walk you step by step until you become bilingual, using an extremely flexible and 100% customized approach to help you understand the language and make it your own, then J'Ouellette Method is right for you.

Don't learn Parisian French. Practice it!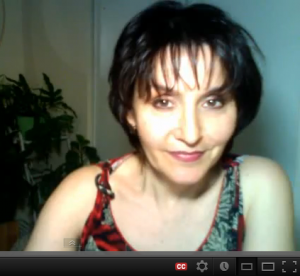 With me, You will use the J'OUELLETTE® METHOD based on Ear Gymnastics, Sense Memory, Committed Impulse and Deep Practice – so you will become a Natural at this romance language.
Committed Impulse, Sense Memory, and Deep Practice have different names, but they are pretty much the same: FAST, INTUITIVE and ORGANIC learning of behavior (languages, dialects, movement and skills) that you will NOT forget.
It means learning something with such a method that, after you throw all the theory away, you are left with a skill that comes to you as organic and natural, as if it was yours from the beginning.
You will learn how to "deep practice", the same way the highly skilled professionals do, which is simply a guided slowing down. Find out how to use this lil' secret and you can learn to speak French at any age and despite the busiest schedule.
I am not only helping you to learn a foreign language – second most learned language in the world – I help you communicate effectively your feelings, and use this tool to express yourself fully, and become who you always wanted to be, meet the people that inspire you, travel in the places that you dream about.
You will understand the language, rather than memorize expressions, words and verbs that you can find in any other book out there. You will also understand why you had problems learning before, and use those "bad habits" to your advantage.
J'Ouellette® Method is an unique approach to language learning – a method that has scientific research behind it – using physical and mental exercises, which will transform your learning technique.
Your only job will be to learn to speak French – my job is to learn You – the way you think, your learning habits – and help you use what works and drop what keeps you behind. See how well this works for our students.
I teach you how NOT to need me. But if you do, you have lifetime access to the learning materials and to me, for questions and guidance.
What you WILL get:

1. 100% customized lessons with your coach, who will analyze your way to learn and work with you to develop exceptional learning skills;
2. Outstanding results: a strong level of conversation and a solid in-depth understanding of the language that you will be able to apply to new situations outside of your class;
3.✫ Lifetime access to training materials & your coach, you will never be on your own again.

What you will NOT get:

1. Out of the box expressions to memorize without understanding their structure;
2. Other students to share your Skype time with your coach;
3. Automatic templates and games that only help you recognize the language, but don't help you produce it, software to install, subscriptions to re-subscribe to.
My personalized focus and attention make our programs such an exquisite experience, for all ages and abilities. I listen to the nuances of your progress, I support it and look beyond, guiding the future learning trends that become apparent now in every step of your process.
Your First TEST: read instructions below:

Click on the video above, and watch it.
Now, close your eyes, and Just imagine… you're walking along la Seine as a vessel gently keeps rhythm with the waves. The sun is on your shoulders and a soothing breeze wafts through your hair. You're in the middle of an romantic vacation heading for your next bistro. Every corner of every street speaks to you, you chat and laugh with the group from the next table – the city's job it is to make sure you are completely relaxed, stress-free, and happy. You have a pile of good books, magazines and movies that you will later enjoy in the original language. It feels good, right?
This can all be yours!
You can take vacations in Paris and other most exciting francophone destinations all over the world, when you book your French training online to become bilingual using the J'Ouellette® Method.
You will no longer fear that not trying something new and possibly wonderful will become how you make decisions on similar opportunities in the future, missing out on so much you could enjoy.

On the desktop, laptop, iPad, phone (you name it)… I come with you wherever you are, to help you inspire and impress your family, friends and clients.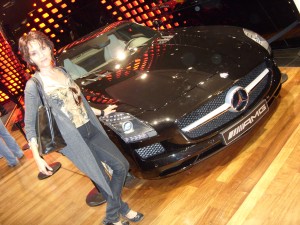 Let me show you where my students are calling in from:
√ Australia
√ Belgium
√ Canada
√ China
√ Denmark
√ France
√ Germany
√ Hong Kong
√ Ireland
√ Japan
√ Luxembourg
√ Netherlands
√ New Zealand
√ Norway
√ Russia
√ South Africa
√ Switzerland
√ United Kingdom
√ United States
Why Parisian (standard) French?
Because you will be well understood all over the world, and you'll read and write faster than you thought possible.
How much is worth to you to:

boost your confidence
improve the health and development of your brain
double your income as a bilingual expert, like I did?
If you answered "pretty much everything", then let's work together.
Not sure what to do about getting started?
Drop me a line and I'll explain in detail what we offer!
This week:
verb APERCEVOIR – to perceive

So when was the last time you noticed that you're procrastinating?

It can be really tough to catch yourself in the act, no?

Maybe you were putting off registering for the French Immersion trip, or putting off French classes… in either case, we all do it.

Check out the article on the blog for some tips on overcoming these challenges and check out the video for some French you should notice!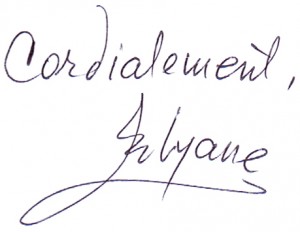 Founder of J'Ouellette® Method

If you like this page, please Share it with your friends! Click to Tweet This: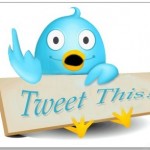 * PLEASE NOTE:
After my 5-month program, you can consider yourself bilingual, as you will have all the necessary elements to reach a high intermediate level of conversation (results vary depending on your initial level and the time of practice you invest). While I support you through your language learning all the way to the advanced and academic level (including an immersion retreat), don't forget that it takes years to become fluent in a language. Enjoy the ride! :)